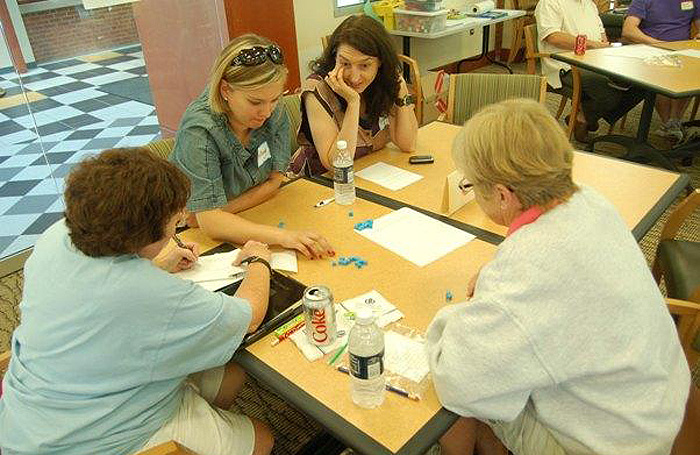 The Math ACCESS Project
A main product of the Math ACCESS work was a set of H.O.T. lessons (Higher Order Thinking) lessons. ACCESS stands for Academic Content and Communication Equals Success. A main focus of the project was to consider the role academic language, and in particular the language of mathematics, played in the teaching and learning of mathematics.Our conceptual framework included three "pillars:" Academic Language, Higher Order Thinking, and Access for All Students.
Each lesson was designed with the three pillars at the forefront: the lessons have language objectives and include strategies to meet the language objectives; the lessons provide opportunities and support for engaging higher-order thinking, and the lessons are designed with a careful eye to what it will take for students to access the mathematics (e.g., building background, their prior knowledge, the language competencies they need, hands-on materials).
We hope you find these lessons useful or inspirational.
We would like to express our deep gratitude to the wonderful Math ACCESS teachers from Hartford CT and the UConn master's interns who participated in this project! We would also like to thank their students, principals, and the CDHE for their support.
About Us
WELCOME!!
This is The University of Connecticut Neag School of Education's site for Higher Order Thinking Lessons (HOT lessons). These lessons were developed as part of a funded project, Math ACCESS - a one-year Teacher Quality Partnership Grant projected funded by the Connecticut State Department of Higher Education (Mary Truxaw & Megan Staples, PIs). These lessons focus on language objectives, and building the mathematics register for students in grades 3-11.